Watch Dr. David Jin on The Dr. Oz Show!
The Doctor's Dentist: Dr. Jin is a recurring expert on The Dr. Oz Show—and Dr. Mehmet Oz's personal dentist.
"We are COVID-Safe!!!" pronounced by Dr. OZ during his Pandemic visit to his favorite Dentist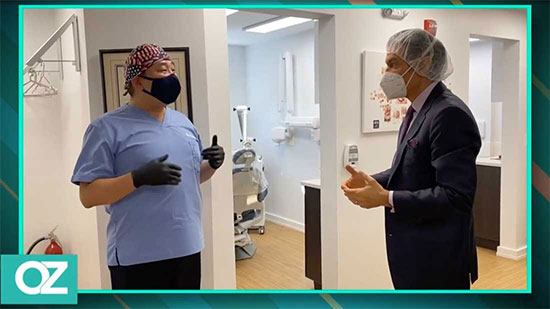 During the pandemic, Dr. Oz kept his routine check up appointment with A Beautiful Smile Dentistry, where the most advanced safety techniques and equipment were deployed to ensure your office visit is absolutely safe. We are #COVIDsafe!!!
Watch the entire show here.
Live on Dr. Oz Show:
How much does dental care cost? Who can you trust?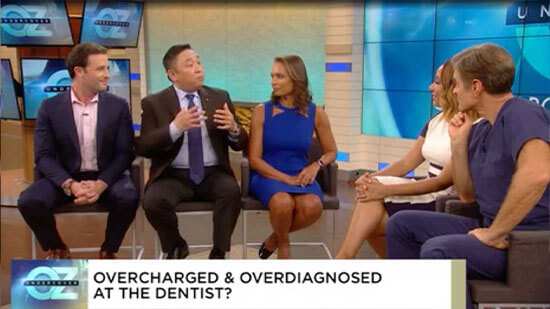 How much is Dental Implant? How much is Invisalign? Is your Dentist telling you the true cost of your treatment? In an exclusive Dr. Oz investigation, Dr. Jin appears as his personal Dentist, a trusted source.

Watch the entire show here
Dental Services in New Jersey
From dental implants and Invisalign clear braces to dental cleaning, ABS Dentistry in New Jersey will make you smile.