Our TOP Dentists in Fort Lee, NJ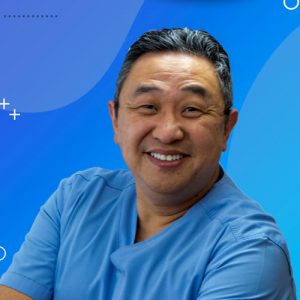 Dr. David Jin 🦷
Dr. Jin is the Top Invisalign Dentist, Top Implant Dentist and Top Dentist in New Jersey ten years running. Since 2003, Dr. David Jin has delivered the latest in cosmetic and restorative dentistry, treating everyone who walks through the door of A Beautiful Smile Dentistry, his Fort Lee office, like family. "Treating everyone like how I would treat a family member" was what he said on national TV. Indeed, you can sense that the moment you walk into any one of his offices. You will be greeted with warm and comforting smile, and you will instantly know you are in good hands.
"Saving teeth should be our primary goal... Yes, believe in Implants, and have been placing them sine 1993." Dr. Jin said, "But, there's nothing that is better than your natural teeth. Natural teeth allows you to feel, to sense that no other replacement will. That's why I am in the teeth saving business. I feel the best achievement when I am able to help a patient in extending the longevity of his or her teeth, and building a beautiful smile using them as building blocks."
After serving as a dentist in the United States Navy during four tours of active duty (8 years), Commander Jin began his civilian career as a Cosmetic Dentist focusing on Dental Implant surgery, Periodontal surgery, Oral surgery, Invisalign, Cosmetic Rehabilitation, and all aspects of Functional Aesthetic Restorations. Today, with more than 25 years of experience, he offers his patients the latest in dental care in a family-focused setting.
Dr. Jin and his staff, who are on call around the clock, provide oral health and well-being with a full selection of dental services, including: Invisalign® teeth alignment; dental implants and veneers; smile makeovers; and laser treatments for snoring.
But maybe you already know Dr. Jin? Has appeared on The Dr. Oz Show, Fox 5 News, and the cover of Doctor of Dentistry magazine, and has been recognized by The New Jersey Law Enforcement Journal and the American Dental Implant Association.
He has been an instructor/professor at Harvard Dental School, Tufts University School of Dental Medicine, New York University College of Dentistry, Patterson Dental (CEREC) and he continues to teach at Hackensack University Medical Center. He has also been an Invisalign® Preferred Provider for over 18 years.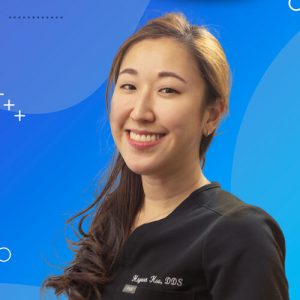 Dr. Hayeon Koo 🦷
Dr. Koo, born in Seoul, Korea, graduated with a Bachelor of Science (BS) degree in Nutritional Science from Cornell University, then she earned her Doctorate of Dental Surgery (DDS) from Howard University College of Dentistry.
As a distinguished general practice residency at BronxCare Health System, Dr. Koo received advanced training in dentistry specialties, including: oral surgery; endodontics; periodontics; prosthodontics; and the treatment of medically compromised patients.
Dr. Koo is a member of the American Dental Association and a certified provider of Invisalign®. Dr. Koo's patients say she listens intently to patient's needs and concerns, providing professional, gentle, and quality care.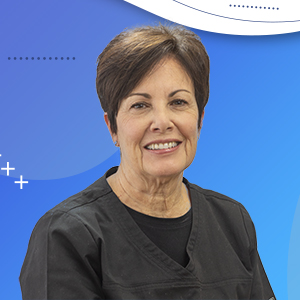 Dori Ann Yodice RDH 🦷
Dori is by far the best dental hygienist in the world, and she's been practicing dental hygiene at our office location for almost 40 years. She is the backbone of our office and has been providing tender loving care to each and every one of our patient.
When asked, Dori will tell you that she is the ultimate patient-dentist liaison. She helps our patient in presenting problem to our doctors, and then in-turn will help patients understand the treatment and the process of the treatment recommended.
"Throughout the years, I have watched babies grown to adults and now they are bringing their children. This sense of trust is very touching and it is what motivates me."