National Align Your Teeth Day is Friday, August 11. We are celebrating all month long… From August to September
Come spin for a chance to win Invisalign $3,950*

*$3,950 Invisalign special offer combines the lowest "Wheel-of-Fortune" Spin promotion and the $150 email coupon at the end of this page.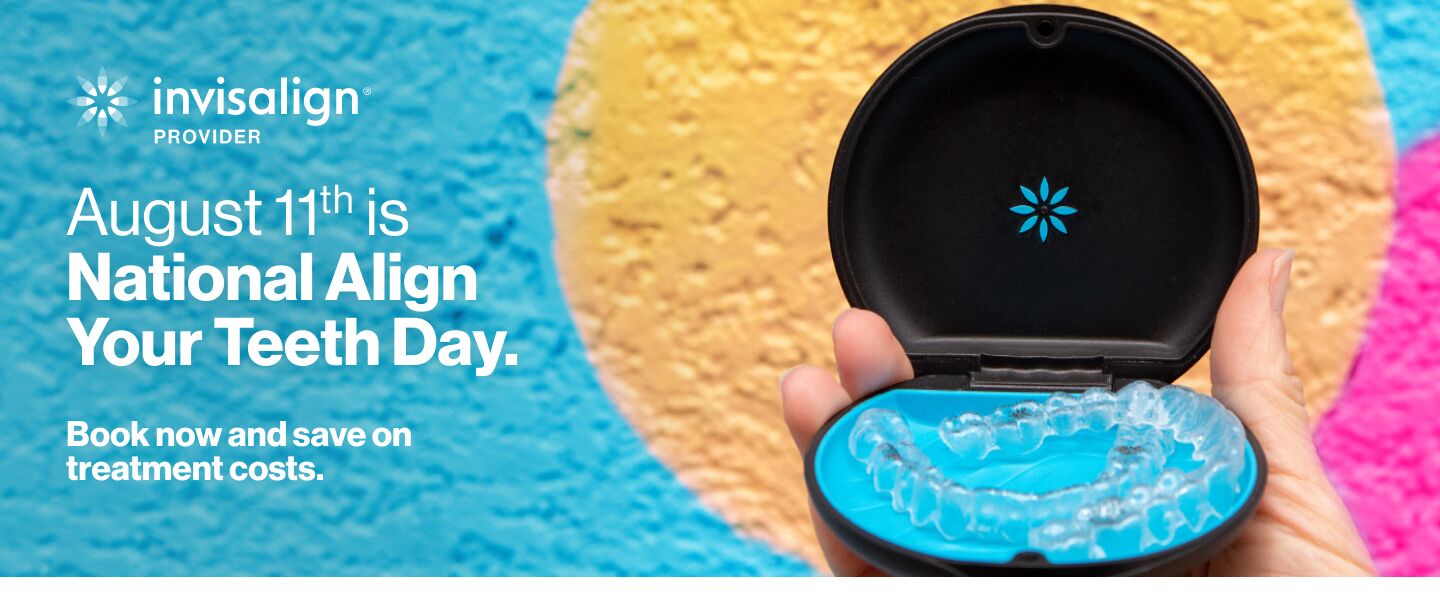 On that day Dentists and Patients all over the country will focus on trying to help people achieve beautiful healthy smiles with Clear Aligner Therapy (Invisalign®)
All month long, from August to September, you will be able to spin our "Wheel-of-Fortune" to get the lowest price possible, and combine with our $150 email promotional coupon, you can get Invisalign™ treatment for as low as $3,950.
Regular Price is $7,250*
Exclusive VIP access to your personal Invisalign Concierge:
Space is limited, please make your reservation as early as possible
Special hours: we will be open daily from 8am to 6:00pm (close Wed and Weekends)
Door prizes for everyone while supplies lasts
Entry to raffles for a TrésWhite Teeth Whitening Kits (10 available)
Complementary Consultation by your Invisalign Expert
Special financing through CareCredit™, no down payment and as low as $108/mo
No interest financing: $290 per month for 15 months, (with $250 processing fee waived during this promotion)
*Best deal ever, two months only, as low as $3,950: Cash, Check, or CreditCard
3 year BeautifulSmile™ Assurance



Bring a Friend and receive receive and additional $100 off your Invisalign® treatment*

*when your friend starts Invisalign® (NAYTD month) no limit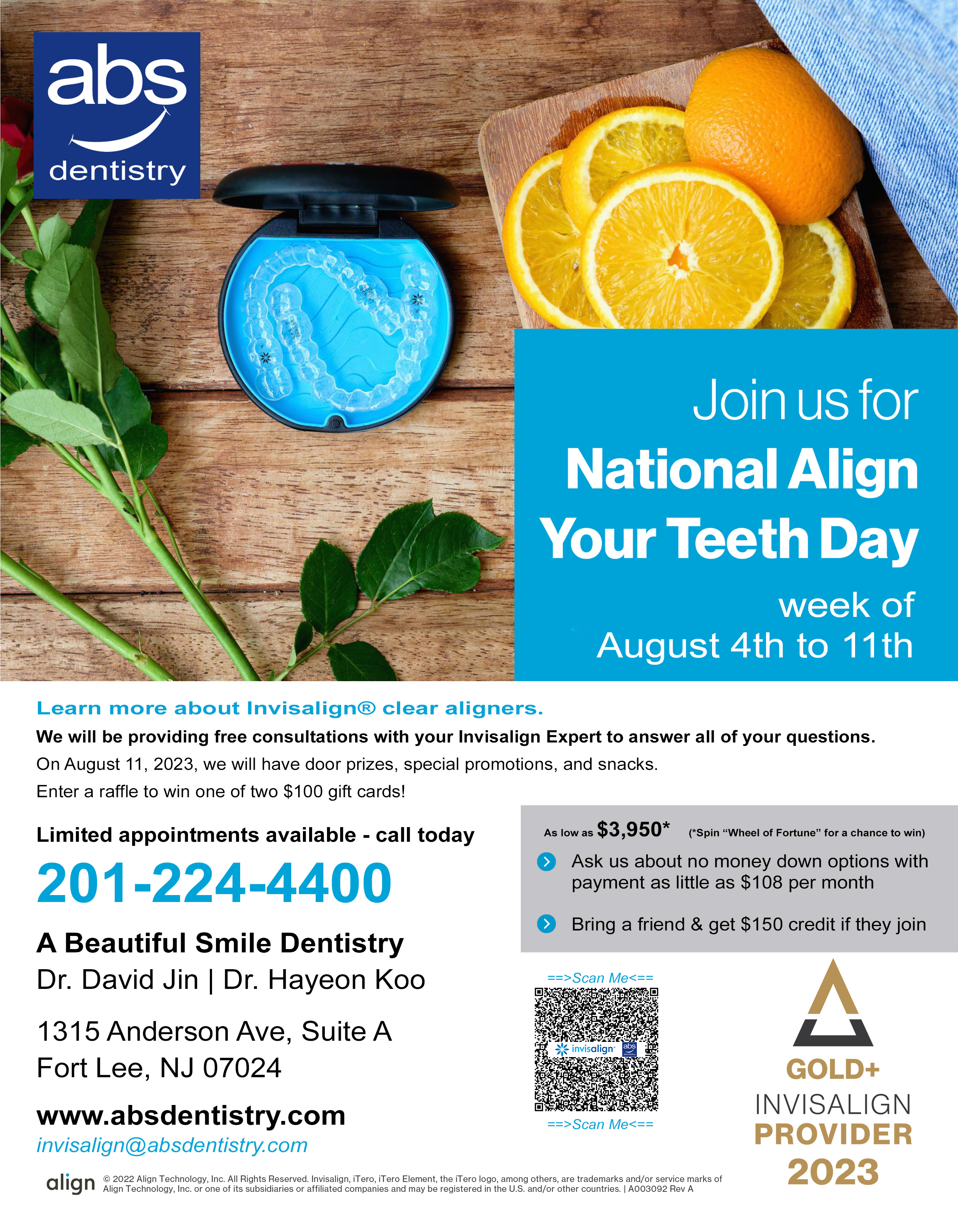 Invisalign™ service area
We service Bergen County, Hudson County and New York City
Best Bergen County Invisalign
Best Fort Lee Invisalign
Best Leonia Invisalign
Best Palisades Park Invisalign
Best Cliffside Park Invisalign
Best Edgewater Invisalign
Best Ridgefield Park Invisalign
Best Englewood Cliffs Invisalign
Best Englewood Invisalign
Best Teaneck Invisalign
Best Tenafly Invisalign


Best Hudson County Invisalign
Best North Bergen Invisalign
Best West New York Invisalign


Best New York City Invisalign
Best Manhattan Invisalign
Best NYC Invisalign
Best Bayside Invisalign
Best Queens Invisalign
Best Upper West Side Invisalign